InnGenius PMS Hotel Software - One application – many benefits
InnGenius is the industry's most advanced and stable guest-centric hotel management software . InnGenius' robust, flexible operations enable operators to enhance guest service, improve operational efficiencies, and drive revenue across all of the channels.
From the initial booking of a reservation up to the guest's check out, InnGenius will make your operation process quick and easy so that you can concentrate on your guests.
InnGenius Hotel Software is full of great features, when we say full we mean it. We have compiled a small list of features for you below. If you would like to find out about the full capabilities of inngenius please click here or the Full Features link on the left side menu.
Calender and reservation tape chart
An easy to view availability screen provides daily, weekly, bi-weekly and monthly views of your property on a room type summary calender basis, with the major reservation data available from the main screen.
Quickly find all the information you need with the powerful search feature. Simply type in a guest's name, folio or room number and you'll find all of the occurrences in reservations, folios, and history.
Check-ins and check-outs are done with just a few clicks. Add-ons and extra services can be added to the folio with ease. Changes to room rates like daily price editing or a price change for the whole stay can be done within the reservation screen.
Full audit trail for all of the financial transactions, as well as all check-ins, check-outs, and room moves can be tracked in the same screen.
We've just signed up for inngenius, so far we've received great support. Channels were connected in a day and started receiving bookings right away. Terrell Guesthouse (S. Africa)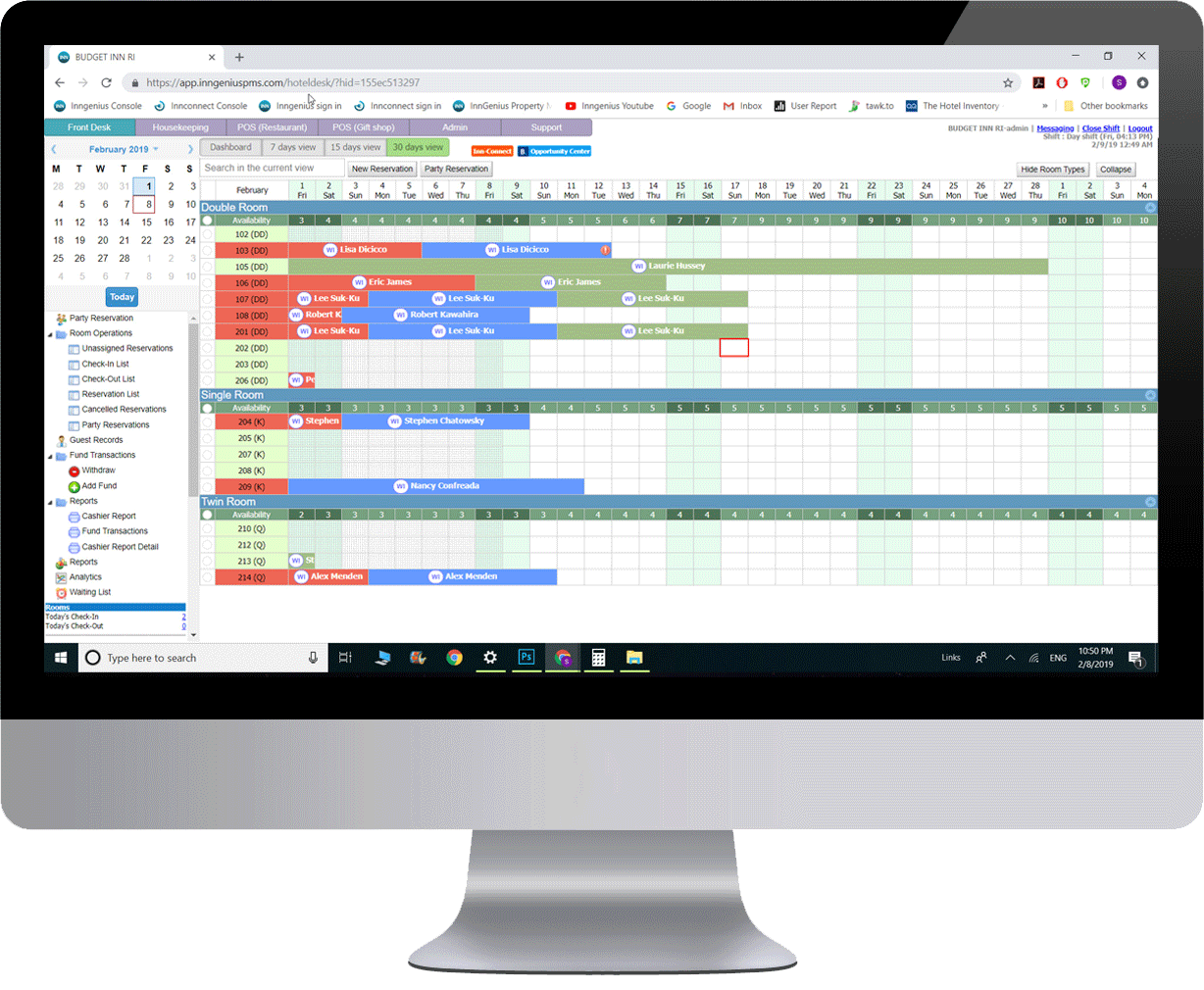 Group reservation and payment routing
Quickly perform group check-ins, room assignments and group checkouts, and print easy-to-read and detailed bills for the responsible party.
Set-up bill routing rules for responsible parties' guests such as room rent, add-ons and pos sales.
Assign group or single reservations to account receivables.
Rates and packages
State of the art, easy to use rate screen makes it easy to configure rates for up to 2 years.
 Front desk clerks also have a powerful quoting tool for rate inquiries.
Customize packages with additional tax, charges or exemptions.
Flexible rate price adjustments are available at any time.
Make adjustments to rates on the go, and allow manual overrides to adjust the rates.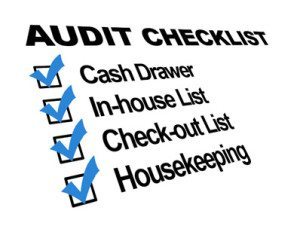 Auditing
Clear and concise reports provide management with essential performance and financial information.
Closing a shift takes only a couple of minutes, and the backup process is done automatically.
Audit reports are sent to management automatically via e-mail.
Should you lose power or internet connection InnGenius has you covered. The in-house guest and check-out lists with balances for the following day are sent to front desk staffs' email automatically, so that your customers can check out and pay their balances if there are any.
Setup and Security
Credit card security is one of our top priorities. InnGenius limits staff access to sensitive guest credit card information, and the integrated credit card security modules make sure that all of the financial information is kept safe.
InnGenius will automatically erase the payment card data for any reservation two weeks after check-out date.
Allow access to sensitive processes with admin password such as refunding or voiding a transaction.
Limit staff to specific program functionalities.
A complete audit trail is recorded for all financial transactions such as time, date, shift, department and staff.
The easy walk-thru and set-up process will have you up and running in no time.
Taxes, points of sale, rooms, amenities, add-ons and extra services can be setup upon initial sign-up.