InnGenius housekeeping module is a convenient tool for hotel maids and hotel support personnel. By using InnGenius' built-in housekeeping module, the hotel service operations are tied together, making different tasks run faster and more efficient.
Color coded Housekeeping screen for easy viewing of occupancy and housekeeping status of each room.
Change housekeeping and occupancy status of an individual room or ranges of rooms all at once.
Maintain a current housekeeping status for each room.
Manually update the housekeeping status of individual or multiple rooms.
Confirm the front desk inventory of available and occupied rooms.
Assign staff to clean rooms and track their productivity.
Create housekeeping reports for all or selected rooms and track housekeeping assignments, status discrepancies, and off-market rooms.
InnGenius makes it simple to record a room as being cleaned, and it's possible to change room status through a handheld android, windows or a Mac OS device. Rooms have a maid status of clean or dirty, and any changes are taken in to account during check in or in the event of a guest switching rooms. Staff can assign rooms to individual attendants for cleaning, and then print an appropriate room status report for each of the attendants.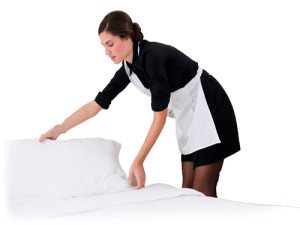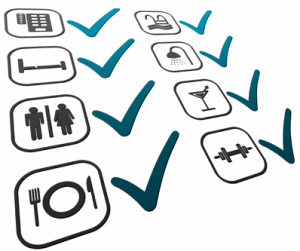 Maintain work orders for best up-to-date room inventory.
Create work orders with detailed information and unlimited text.
Issue one work order to cover multiple rooms.
Update room inventory status for availibility.
Print work orders and assigned them accordingly.